Your hobby is to refurbish a sailing boat and you want some information on what works and what goes wrong … you are right on this site.
This year 2021 after the unexpected world events from last year we decided to start with a new hobby: renovating a boat! so first we have to buy one with high improvement potential.
No easy task right now...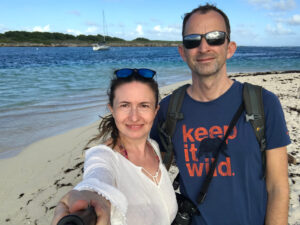 Hi There!
I am Maria. I read, search and get a lot of advice on internet and now I want to give you out there back some ideas and advice on works on the sailing boat. I'm not alone on the project. My boyfriend Matthias and best handyman I've ever met is on board so nothing can go wrong!
Sailing Boat Tatooine is our project.