If you have already had problems with your inflatable boat, your Dinghy boat, this blog can help you.
when we wanted to go into the water for the first sailing trip with a boat, we realized that our dinghy had some problems so need to fix the Dinghy!
First, the engine of the Dinghy started but died immediately, second, the floor was not waterproof, and third, the inflatable parts were losing air. So before we sail, we need to deal with these issues.
Put patches on the air chambers
We had the Soromap PVC dinghy repair kit with the patches and the glue. We cleaned the surface with acetone and applied the glue on both sides. Waited a few minutes and pressed the patch onto the inflated chamber. And the next day the patches adhered well to the surface of the dinghy. The chambers were then airtight.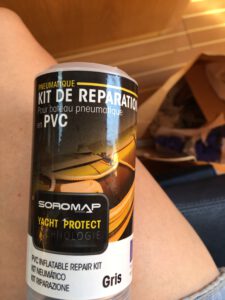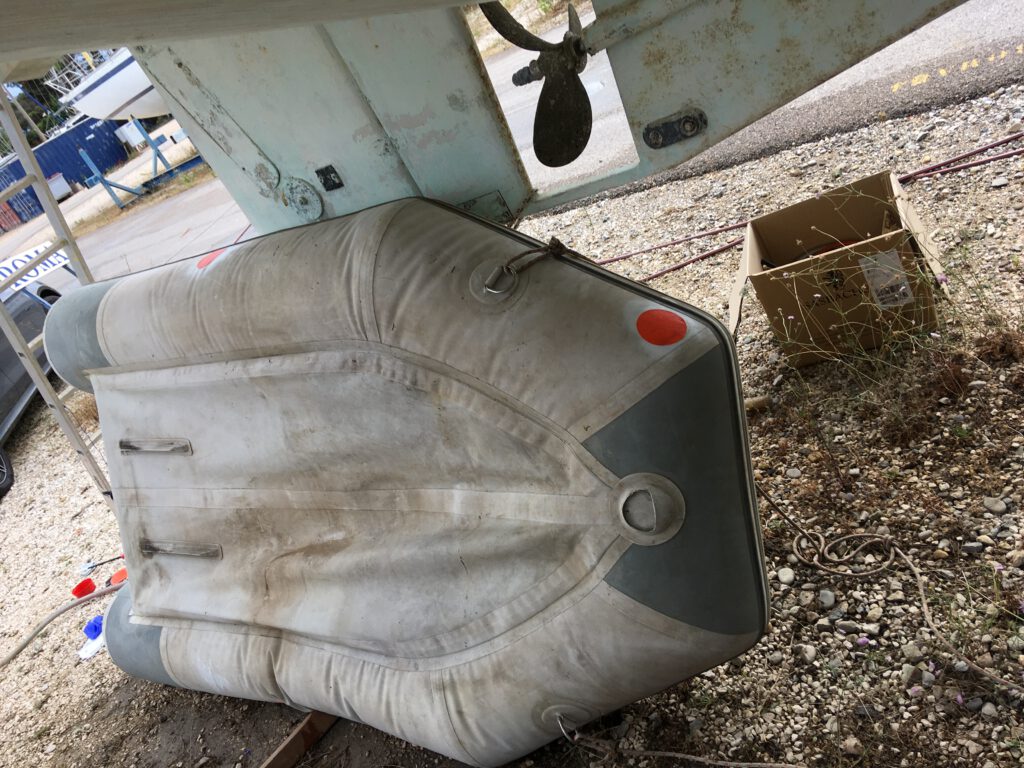 make the bottom of the dinghy dry
The stern of the Dinky is made of wood and the floor is made of PVC. The PVC is no longer glued to the wooden part of the boat. We tried cleaning it and pasting it again.
It is important to clean the surfaces and scrape off any residue before using the glue and at the end it is important to clean with acetone. We coated both parts with some glue, waited a few minutes and then pressed them together.
This technique worked very well for the patches on the inflatable parts, but the bottom does not seem to have enough strength as the water was still seeping into the water during the first test.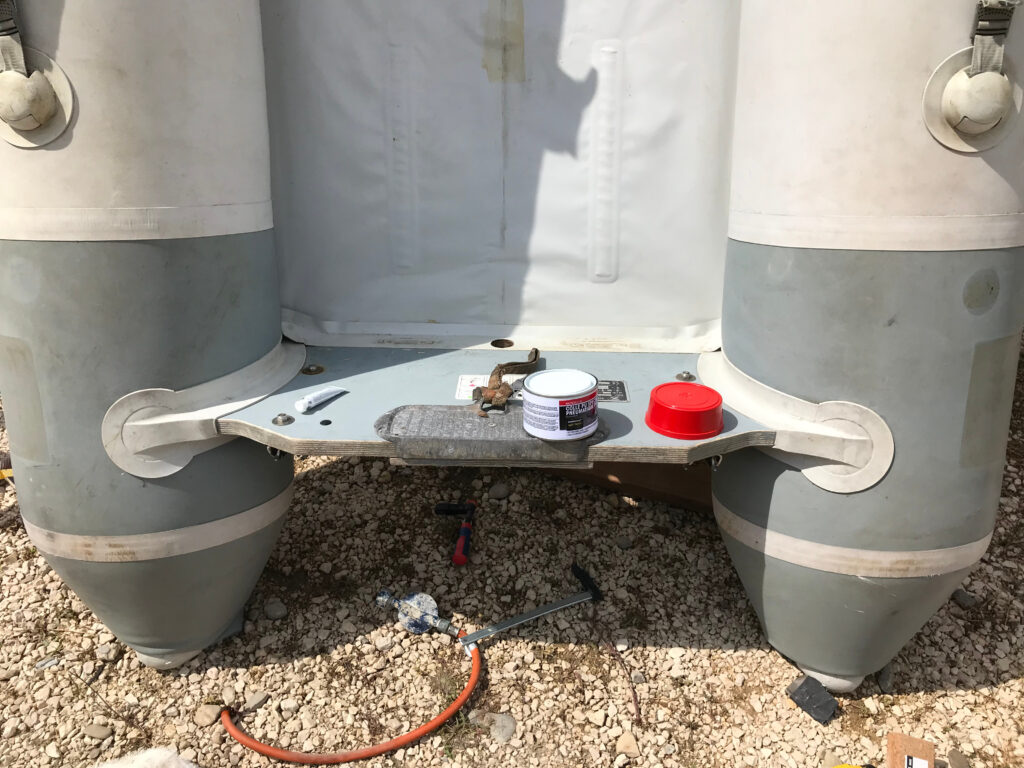 To increase the pressure between the bottom and the wooden tail we installed a wooden batten, screwed the wooden batten to the sturn and pressed the PVC floor with glue in between.
Now the dinghy stayed dry inside.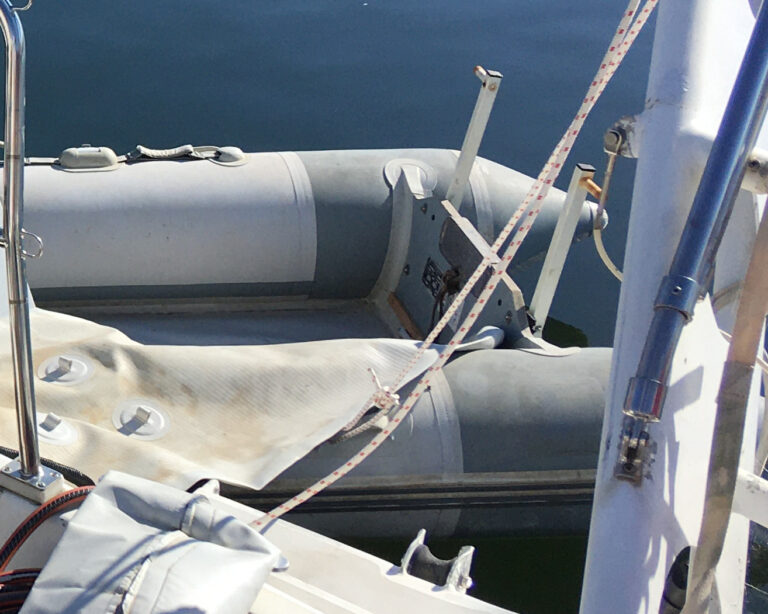 The next problem to solve is the dinghy engine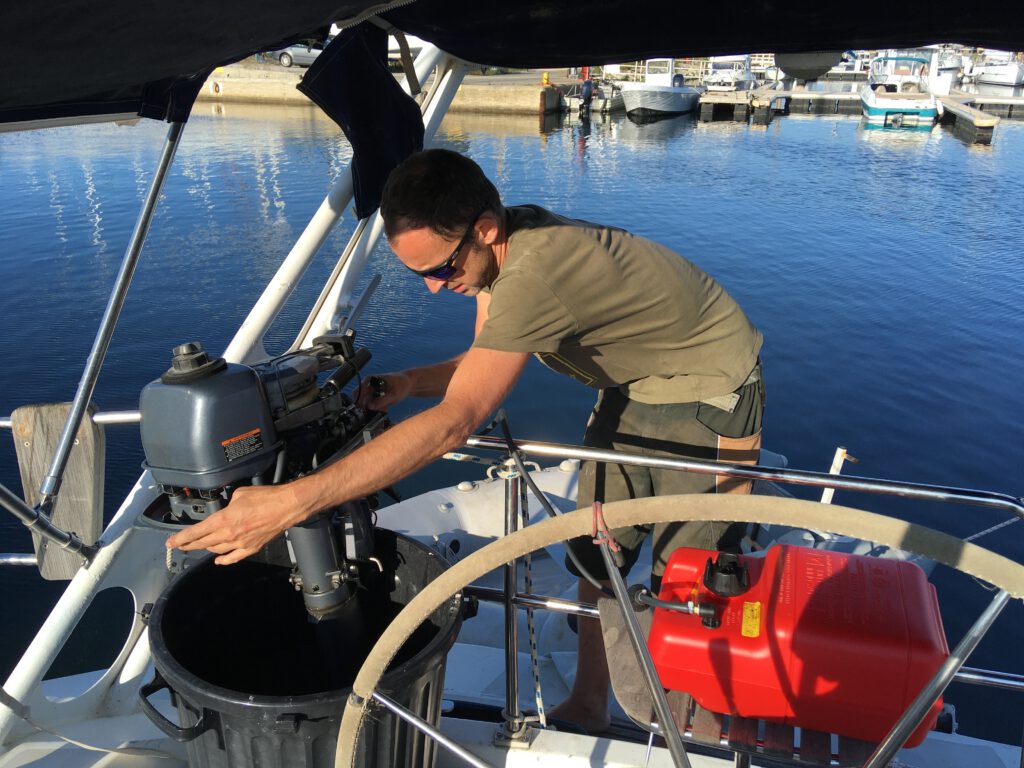 The engine is a Yamaha 5 hp from 2001. The engine started but died immediately after a few seconds. We found that part of the diaphragm on the fuel pump was broken and a small plate and spring were missing. The carburetor didn't seem to be getting enough fuel either.
The repair was too complex to do at the marina docks so we decided to bring the engine home and repair it afterwards.
So on the sail we have to do it with a dinghy without a motor.