Packing everything into the car is a special skill that only Matthias can master. In order to get everything in, you have to use every little corner. A large part of the space is taken up by the tools. In order to mount all these new devices on the boat, you need to take the adapted equipment and electrical measuring devices with you.
standard tools not to forget to pack:
– Electric screwdriver
–  Drilling machine
– Grinder
– circular saw
– vacuum cleaner
– High pressure cleaner
– Multimeter voltmeter
– Jigsaw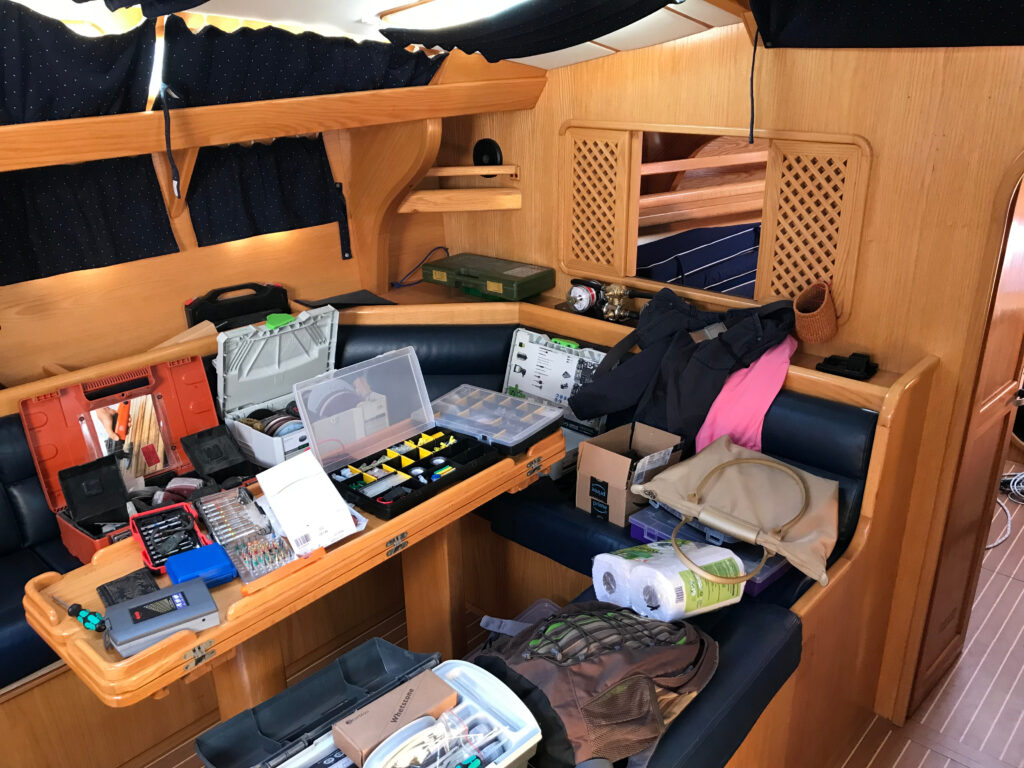 We use most of our tools from Festool. They are very well designed and of high quality, so Matthias is a big fan.
as said in the last post, we had to renovate a lot
Since the boat was watertight and sailable, we started with the necessities of being able to live on board.
New toilets + new water pipes + new drain pipes
When you change a device, you end up changing the entire system, so you end up with a good and clean system
The wooden floor under the toilet was no longer nice, so after a trip to Leroy Merlin (French hardware store) we installed new floors. Matthias cut very precisely to fit the floors perfectly in the small space of the wash area.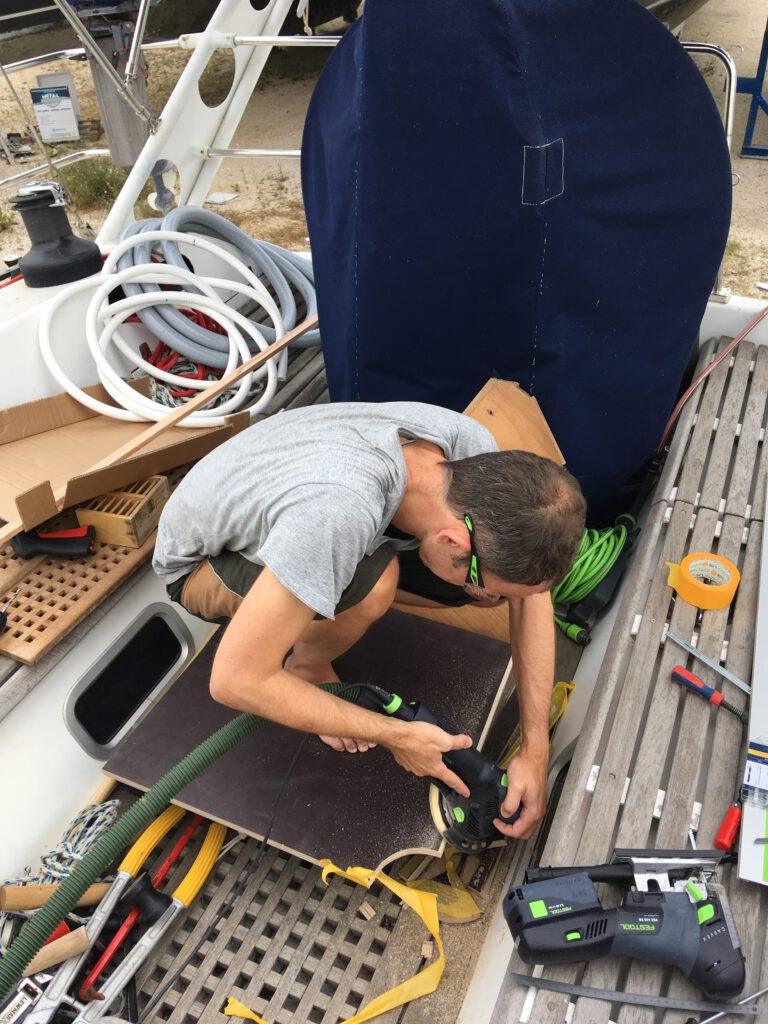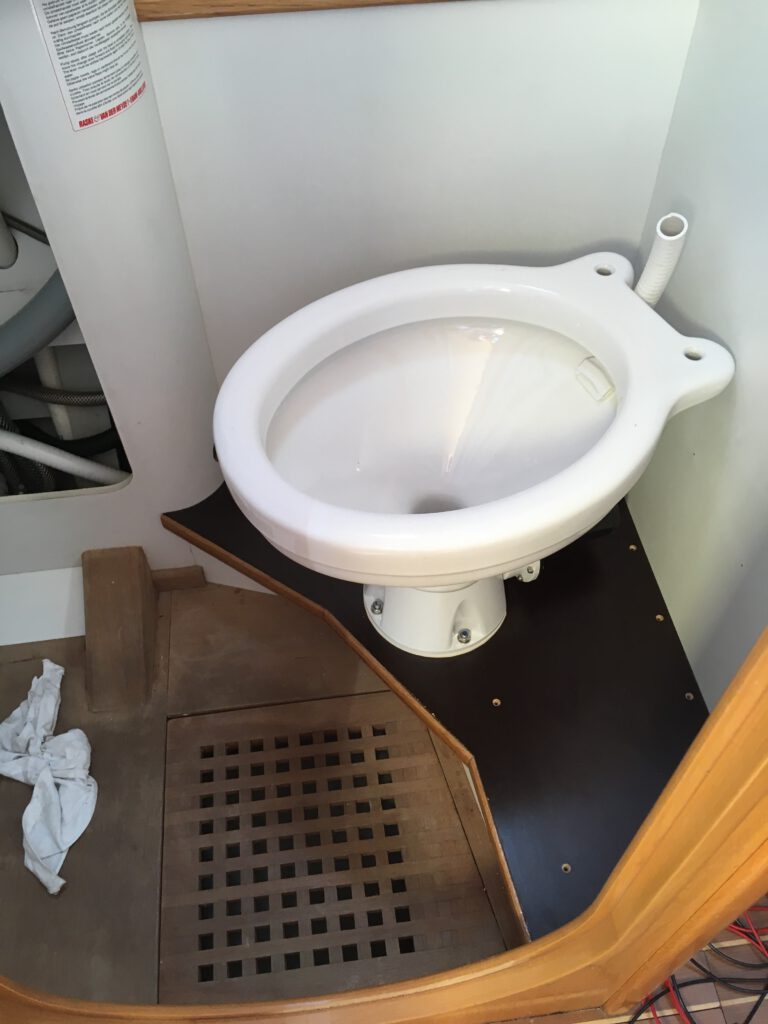 Toilet on a new floorboard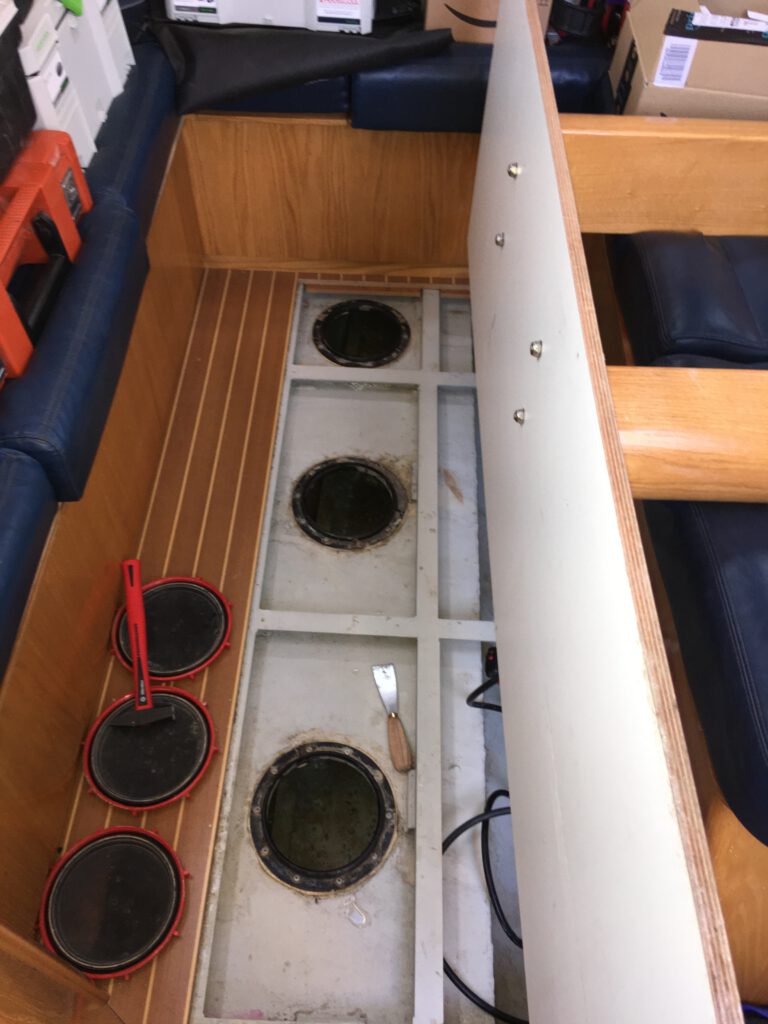 After we managed to open the water tanks, we found that ¼ of the tank's capacity was filled with sediment. So I cleaned the walls with the high-pressure water cleaner and vacuumed the water and debris with the Kärcher vacuum cleaner. This is a great tool because it sucked everything!
The tanks have some corrosion but are still watertight. To avoid more corrosion, we installed magnesium anodes inside.
These water tanks are made of aluminum and integrated into the hull. Therefore, we will only use this water for showering and not for drinking. Bottled mineral water is used for drinking and cooking.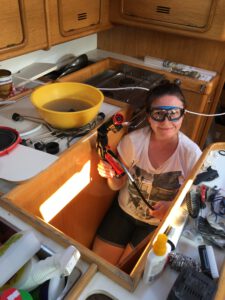 Change the name on the boat
Before we went sailing we had to change the name of the boat on the hull. It took a lot of scraping and heating and scraping to get rid of the old name…and the old name was still visible because of the shades of colour. We had to put some paint on top.
It was my first time painting with the International Perfection Paint and it wasn't what I expected. The problem was that once applied, the paint threw waves on the surface and was not regular.
Lesson learned: apply very little color in multiple layers!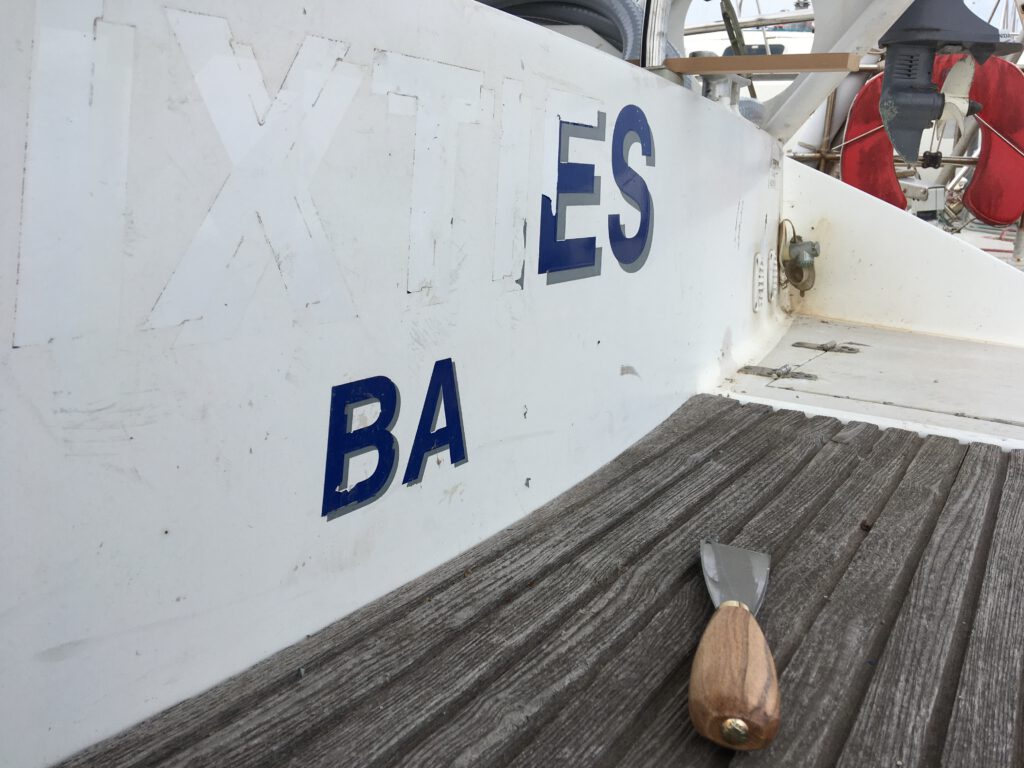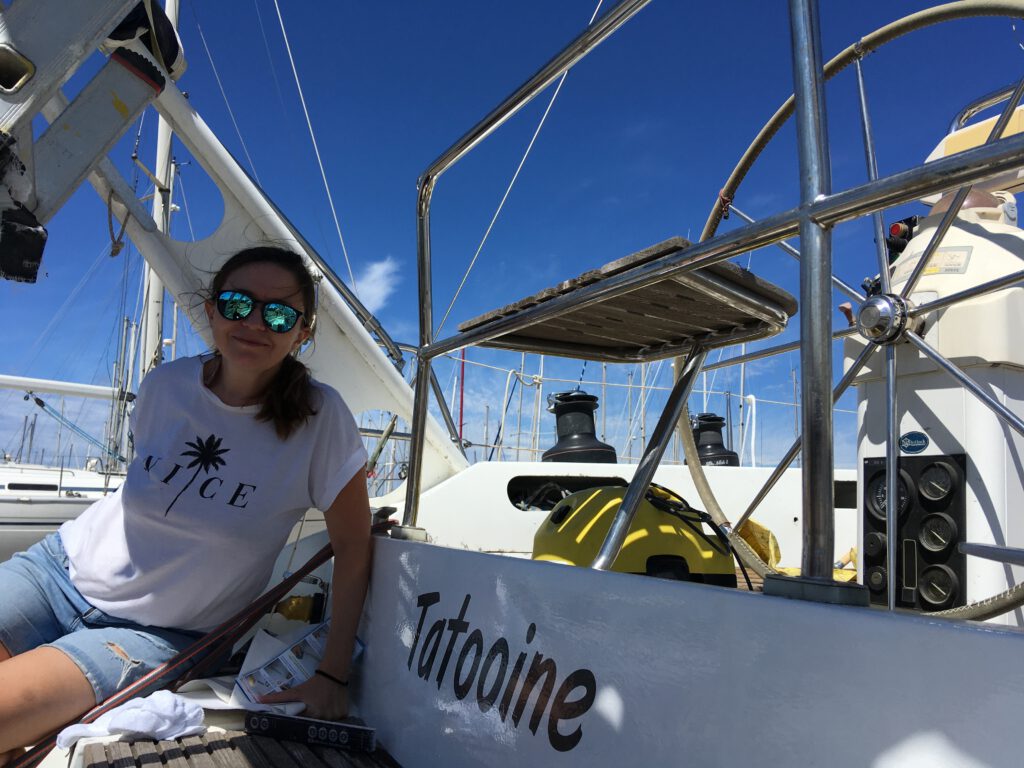 not quite, new adventures in the next post.