We looked for a boat from November 2020 to March 2021 in all the website we could find on the Internet. They were too expensive or too far away or too old. Traveling around in that time with the Corona pandemic was also very challenging. Finally in March we found one where the price just dropped. It was located in the Mediterranean see near Marseille. It is an aluminum boat, 43 feet long. It is a Alubat Ovni 435 from 2002. Because of the pandemic we couldn't travel to see her immediately. We plan to find an expert to check the boat even before we can get to see her. Finally, we found out that the expert can make an appointment for middle of May and at the beginning of May the pandemic was reduced. It was possible again to travel through France so we decided to go and see her by ourselves. We arrived there one day before the expertise was planned and we could have the first look at her in the harbor where it was located. The Broker accompanied us for the visit.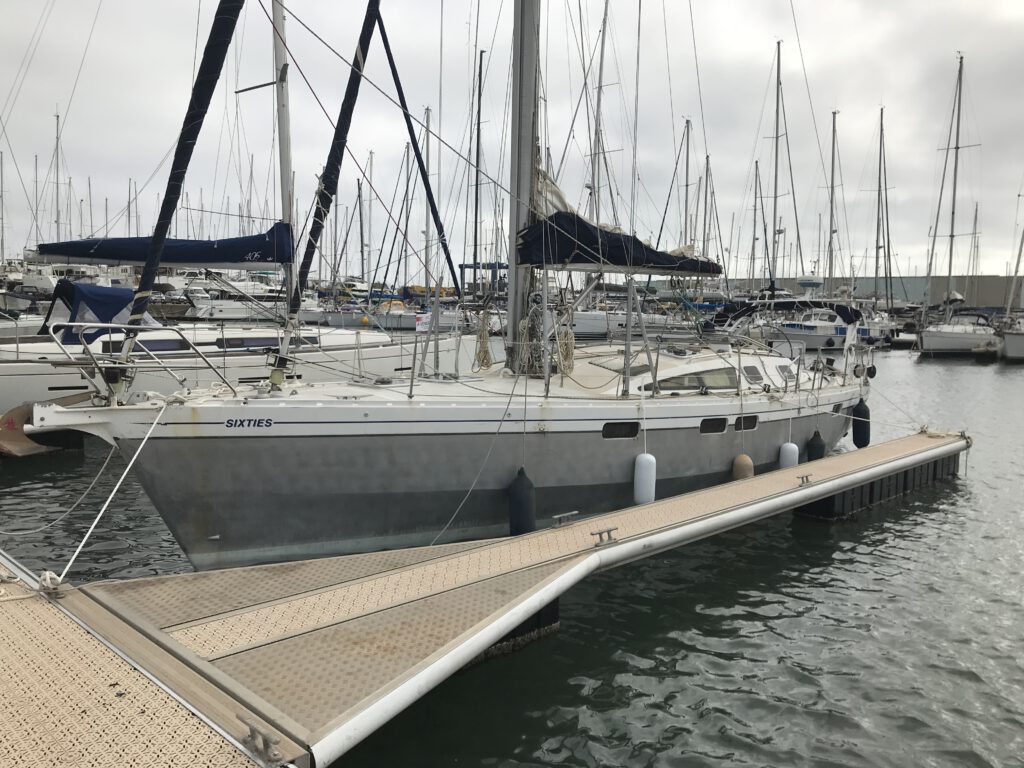 It was as expected, there were three sleeping rooms the living room with kitchen and two small bathrooms. It has a pretty standard equipment from 2002 and it seemed to have been made many changes to the original plans. The boat was clean inside there was no smell and everything seemed to be without many used marks. On the outside part of the boat the original paint from 2002 was getting old. The sails, Bimini top and Lazybag seemed to be 20 years old.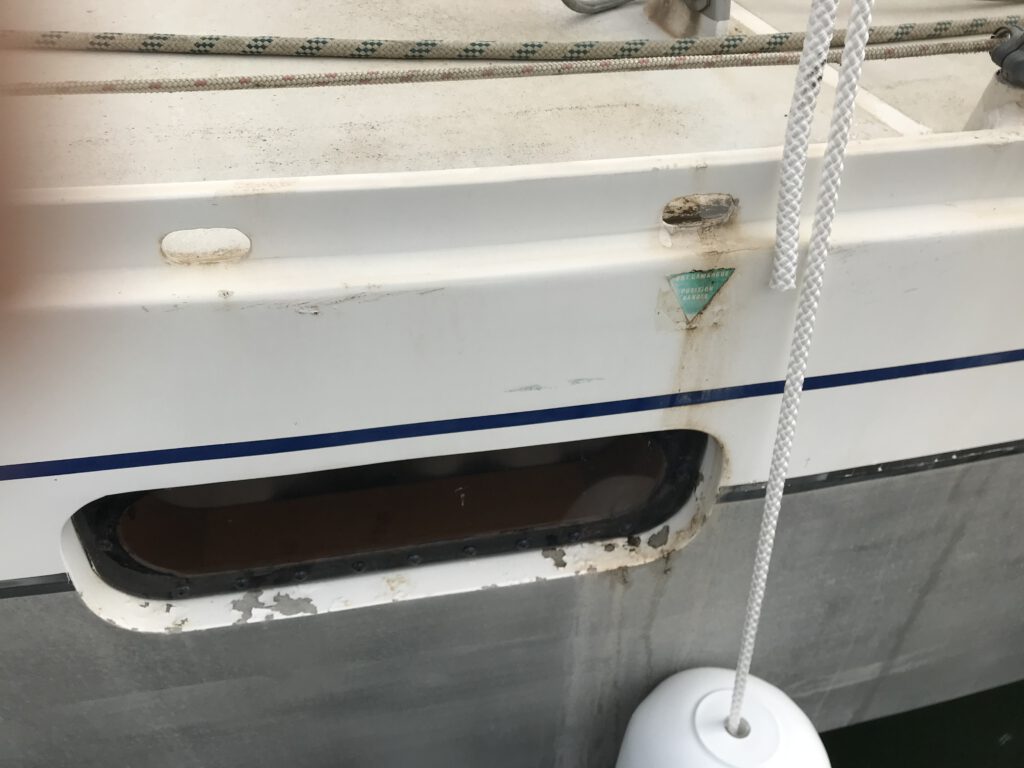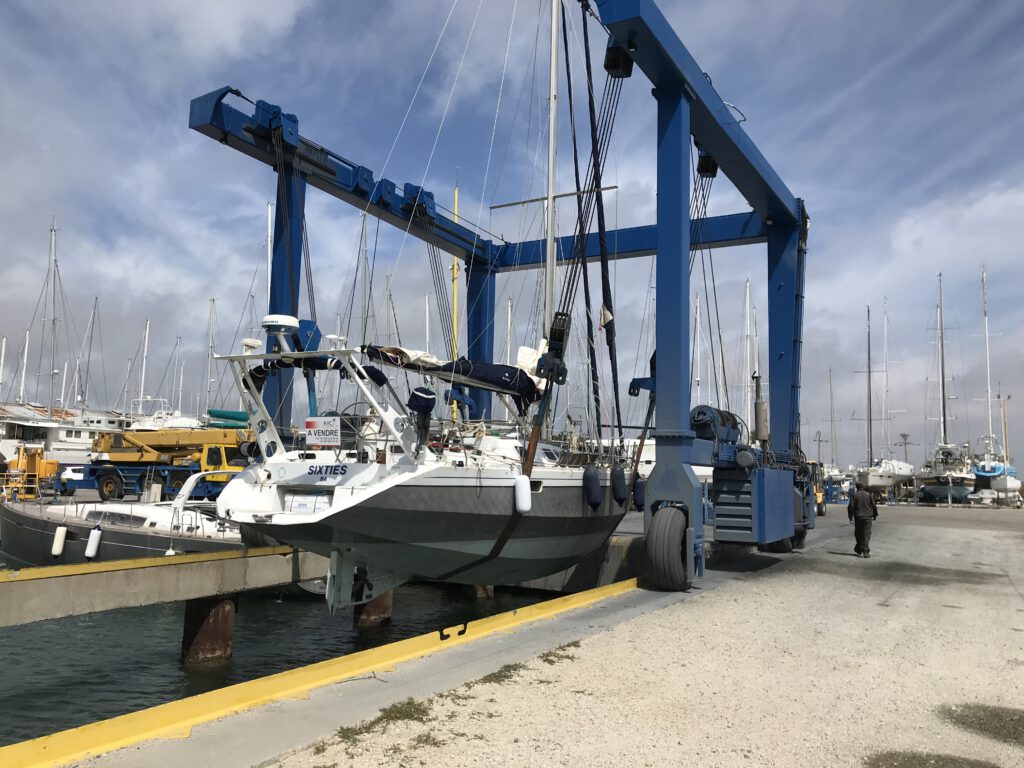 The next day we had the meeting with the expert checking the boat in the water and on the dry dock.
He checked the rigging, the engine and also the aluminum hull of the boat. He couldn't find any special damage or bigger changes on the original boat which was good. The engine seems to have the expected power but also too much blow-by which means it has to be checked by an engine expert.
On the lifting keel there was no anode and electrolyte points were identified. From his point of view this was more of an aesthetic problem rather than a safety one. The Lifting keel is in full aluminum the electrolyte just on the surface.
All the winches seemed to work but not very smoothly and restoration would be needed.
The furling roll of the smaller headsail is not working.
Then some electrical problems were also identified. The buttons of the electrical winch were jamming and the battery tester was also not giving information of the 2 batteries for the bow thruster.
Nevertheless I liked this boat; she has a great potential and will be a great project. This is Tatooine!